---
Pay per Click management services
Our Pay per Click management services are built on tried and tested techniques used to secure top search results for many companies across a multitude of industries throughout the UK.

PPC (Pay Per Click) offers a wealth of benefits when it comes to securing top positions within Google and Bing's sponsored listings, and the great thing is you simply pay per click through to your website from your advertisement.
PPC is at its best when it is part of an overall search engine marketing strategy, working to compliment and sometimes compensate for the phrases that are proving difficult to secure via natural search engine optimisation techniques. PPC is great for:
Short term campaigns needing a quick set up, visibility and results
Highly targeted campaigns - negative keywords, ad scheduling, geo targeting
If your website is less than one year old, it is much harder to secure top organic positions
If you have been penalised in the natural SERPs (search engine results page)
PPC management and reporting services
The management process for PPC is not one to dip in and out of and can sometimes feel like a full time job. It is about securing top ad spaces (across the top and down the right hand side of the search engine results) for the most cost effective prices (cost per click) to deliver the best results within budget. As this has fastly become one of the top most used online marketing techniques alongside SEO, you can imagine that competition is also high.
With competition so high within the world of pay per click marketing, it is key to optimise your campaigns, ad groups and adverts to the max, ensuring that you only attract quality leads via this paid for method; those that are most likely to become your next customers.
PPC marketing alone may only attract window shoppers. Is vital that an investment of time and money is made to ensure each advert has a suitable landing page providing the information and call to action needed to convert that sale, enquiry or download.
At beseenonline, we always start with a full audit of existing activities for those with a live PPC account. We will review each campaign down to keyword level and provide you with an audit of where we can add value. For those new to PPC, we will discuss platforms, budget available, desired target phrases and ideal conversion rates.
Our PPC services can be split into three key service areas:
Initial PPC account audit (for existing account owners)
Account set up or optimisation of existing account (Google Adwords/Bing)
Monthly management and reporting services
Our fully managed PPC service means you can leave it entirely in our hands. We will set up a new Google Adwords or Bing account for you if you do not have one, or amend from an existing one if in place. During every stage of the process will ensure you are 100 per cent happy with what we are doing and provide you with a comprehensive monthly campaign report.
To find out more about how beseenonline can help you increase website conversions via PPC or indeed any other of our search engine marketing services, please phone 01795 810820 or complete our quick enquiry form here and we will be in contact to discuss your requirements.
Our Services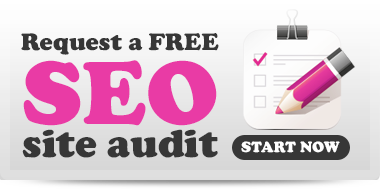 ---