---
Search marketing services, real results
Search engine marketing has fastly become an essential tool in the majority of companies' marketing mix over the past decade and more. When it comes to boosting traffic to your website via the search engines you have two main options; Search Engine Optimisation (SEO) and Pay per Click Marketing (PPC). This said, the wider span of content marketing encapsulates search marketing alongside, social media, link building and public relations, which should also be embraced to ensure your website is working to its greatest potential online.
SEO vs PPC – which is right for your business, or maybe it's both?

SEO is considered to be a long-term, credibility boosting and cost effective form of search marketing, yet it is not guaranteed, can take months to secure top rankings and is constantly evolving.
PPC offers an instant presence but at a premium. Perfect for campaign-led or product-specific promotion, you pay to advertise, yet turn it off and you are nowhere to be seen.
Recent research identifies that 'organic search results still hold 85% of all searches in the UK over paid adverts'. This said, with a ridiculous amount of press coverage stating 'SEO is dead' due to the latest Google updates, many businesses are starting to shift towards a little more budget in PPC to air on the side of cautiousness.
Anyone within the SEO industry would be sure to agree that SEO is certainly not dead, it is merely evolving once again. In addition, Google with its latest Hummingbird update is just trying to enhance the relevancy of its results once more, with updates to accommodate technological trends such as mobile and local search, alongside trying to filter out those trying to get around best practice guidelines with black hat techniques. If you adhere to best practice guidelines and keep up-to-date with industry trends, SEO is still one of the most cost effective and long-term beneficial marketing techniques a business can invest in.
Ideally a combined search marketing strategy of SEO and PPC complementing one another is the way to go, supported by social media to provide a quality source of content and community for your website. While building up your organic search engine presence for your long-term search strategy, you could run a number of PPC campaigns based on your core target phrases to ensure a presence and drive targeted traffic to your website.
Find out more about each of our core search engine marketing services:
Search engine optimisation (SEO) is the process of adapting, altering and updating your website and its content and network to secure high search engine rankings within their 'natural' or 'organic' results for queries relevant to your business and services with the overall objective to drive greater volumes of targeted traffic to your website and increase business conversion rates. Read more about search engine optimisation and our SEO services.
---
PPC offers a convenient advertising model to business owners wanting to appear with the search results for target phrases without the lengthy indexing process of search engine optimisation and you only pay per click through to your website. Coupled with Google Analytics, PPC is totally measurable, and with an analytical mind and a little common sense, highly targeted campaigns with equally desirable landing pages can be a very successful method of increasing a website's traffic levels and conversion rate.
---
The proof really is in the pudding. How can you prove that your marketing has been effective for your business if you don't have the correct monitoring and management tools in place to do so? Website analytics is by far the most well-known and well used method of measuring a website's performance and visitor interaction. By benchmarking key measurables appropriate to your marketing activity and monitoring on a monthly basis, we can determine how effective each activity is for your business.
If you have read enough and fancy talking through your search marketing requirements, please do call on 01795 810820 or complete the contact form.
Our Services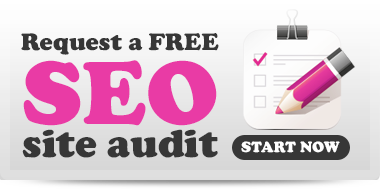 ---